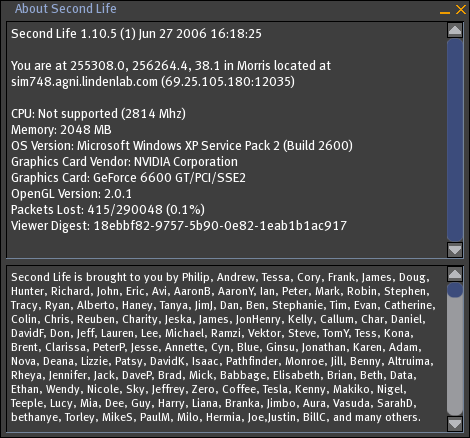 The About Second Life window is an SL UI element viewable via the help menu that shows:
Second Life release version and build timestamp
The resident's:
Credits (developers and preview testers), copyright notices, and a quote: "But who will bring the Watchmen a nice, hot cup of coffee?"
Ad blocker interference detected!
Wikia is a free-to-use site that makes money from advertising. We have a modified experience for viewers using ad blockers

Wikia is not accessible if you've made further modifications. Remove the custom ad blocker rule(s) and the page will load as expected.