Land owners can change several options regarding the entry (moving an object) or creation of objects on their parcels.
One option is the Auto-Return selection, seen in the About Land/Objects edit screen. If other avatars can create objects in a land owner's parcel, he or she can set Auto-Return to a specified number of minutes so that the foreign objects will be returned to the objects' owners after those minutes have expired. Land owners can also set this value to zero (0), which will never return objects to their owners, and will remain on the parcel until the land owner manually returns them.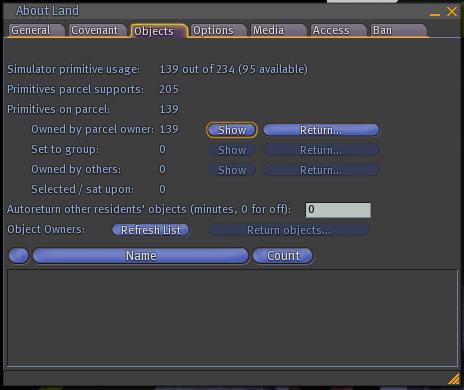 Links
Ad blocker interference detected!
Wikia is a free-to-use site that makes money from advertising. We have a modified experience for viewers using ad blockers

Wikia is not accessible if you've made further modifications. Remove the custom ad blocker rule(s) and the page will load as expected.