Ayatora Slade is well known in SL for being a great animator and his store SHC (Silver Hawk Company). More than 3 armies use his animations. Ayatora Slade is aretired Merczateer Commander (C-1)
Merczateers
Rank: Commander - Polkovnik ( C-1 )
Roles:
-Nightshift Overseer
-Recruitment Overseer
-Infrastructure Overseer
Class: Komissariat.
Joined: No information
Merits:
-Combat Proficiency - Class One -Combat Proficiency - Class Two
-Combat Proficiency - Class Three
-Appreciation Merit
-Financial Merit
-Commander Merit x2
-Drill Instructor Merit
-Engineering Merit
-Infantry Distinction Merit
-Defense Proficiency Merit
-Dress and Appearance Merit
-Assault Proficiency Merit
-Good Conduct Merit
-Medic Proficiency Merit
-Melee Proficiency Merit
-Recruiting Merit
-Unity Merit
-Dedication Merit
-Activity Merit
-Character Merit
-Communications Merit
-Breach Merit
-Epic Merit x2
Silver Hawk Company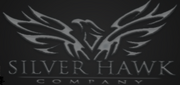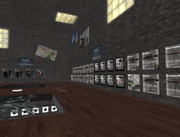 Silver Hawk Company (also known shorthand as SHC) is the store of Ayatora Slade located at the sim Silver Hawk.
Products for sale inside the store:
Rifles
SMGs:
HK XM8 ASsault Rifle
Argus Spec Ops / SMG / PDW
SDR-5 Assault Rifle / Tactical Rifle / Spec Ops
H&K MP5 R.A.S
Korean K2 Assault Rifle
G38 PDW
SVD Dragunov
M1A1 Thompson
H&G PSG-1
H&K MP7A1
Remington M870 MCS
MAC-10
XM-48 Tactical Rifle
G38 Assault Rifle / LMG / Sniper Rifle
Handguns:
FN Scar-L
Raging Bulls Concept
M24 SWS
Colt Python .357 Magnum
L96A1
Glock 17
M249
Deset Eagle
RPK-74
S&W M29 Satan
AK-47
M4A1
Others:
HK 416
RPG-7
M14 SOCOM
Panzerfaust
Garret M92 .50 Caliber Sniper Rifle
Combat Knife
M60
M655
Cloth:
M4 Sniper / M203
SHC Combat Suit
M733
SHC Infantry Suit
M590 Shotgun
SHC Light Infantry Suit
Animations:
Combat AO - Hangun's.
Combat AO -SMG's.
Combat AO - Rifles.
Combat AO - Dual.
Combat AO - Hangun V 2.0.
Combat AO - SMG V 2.0.
Combat AO - Rifle V 2.0
-Combat Armor
-SH Spec Shotgun
-SH M7 Assault Rifle
-SH Handgun
-Female Digital Camo suit
-Female Wood Camo suit
-Female Desert Camo suit
Animations:
Ayatora Slade is currently sponsoring the following armies with his animations.
Ad blocker interference detected!
Wikia is a free-to-use site that makes money from advertising. We have a modified experience for viewers using ad blockers

Wikia is not accessible if you've made further modifications. Remove the custom ad blocker rule(s) and the page will load as expected.