Bondage Angel Designs is a modern goth style store that carries affordable clothing catering more towards the goth shopper. Clothing including Lolita dresses, gowns, pants, shirts, swimwear and intimates. Also available, accessories such as piercings, backpacks and doll keys.
The owner is always happy to do a request, and is extra friendly to the customers.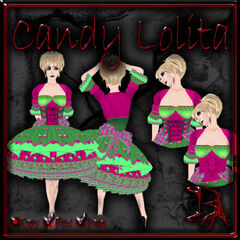 Ad blocker interference detected!
Wikia is a free-to-use site that makes money from advertising. We have a modified experience for viewers using ad blockers

Wikia is not accessible if you've made further modifications. Remove the custom ad blocker rule(s) and the page will load as expected.