Ad blocker interference detected!
Wikia is a free-to-use site that makes money from advertising. We have a modified experience for viewers using ad blockers

Wikia is not accessible if you've made further modifications. Remove the custom ad blocker rule(s) and the page will load as expected.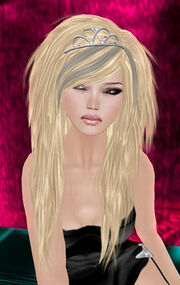 christine is a 17 year old model in second life shes about making hoilday fashions her fav is to model for dec shes also very beautiful and also might be a little mean and being brat
as a child
as a child she loved video games and was a nerd girl but toda in real life shes still has glasses
Section heading
Write the second section of your page here.