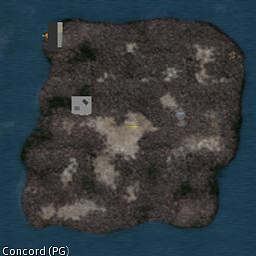 Concord is a common battleground used by many freelance soldiers. A combat region remaining from the former Teen Grid, Concord was unique in that Linden Lab allowed residents to submit their work for use on the site (Unlike the other public combat regions, which were Linden-built). Concord subsequently has quite a distinct appearance - with unusually dark terrain and a few remnants left from Purple Luminos' region build. Due to a technical error shortly before the Grid Merge, much of the build was deleted partially, and the ruins were later removed by Administrators. At this time, only one of the original bunkers remains intact. Concord and its sister sim (Lexington) are named after the American Revolution war sites. The sim has been used by soldiers since the beginning of Teen Second Life, breaking ground for military recruitment and military training missions.
Ad blocker interference detected!
Wikia is a free-to-use site that makes money from advertising. We have a modified experience for viewers using ad blockers

Wikia is not accessible if you've made further modifications. Remove the custom ad blocker rule(s) and the page will load as expected.