Croue Battle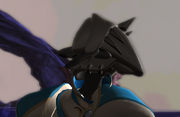 Croue's avatar was born March 18, 2008.
At the time she was 17, just a month from 18, her original SL account was Waltzy Bird, but the login information was lost and Croue Battle was born.
She is 21 as of the year 2011.
She is an avatar builder in world and artist.
Croue's SL species isn't known since she's always changing for the most part.
In SL Croue is mostly seen as some sort of robot; some of her aliases are Robot Sister, AINICS, Venah and the AINICS Drone given to her as a gift.
Croue also roleplays, where she RPs isn't really known, she doesn't sit still.
Croue is the owner of Croue's Avatar Factor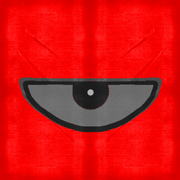 y, Dusty Goods and Blackwing CO.
Croue's Creations
Liizaard-A Dragonlike reptile
Robot Sister-A robot inspired from Robot Dad by Snatt Mendle
A.I.N.I.C.S-A twisted inspiration from GLaDOS with a monitor head, she has two forms, a stationairy cealing form and a mobile humanoid form, AINICS means Artificial Intelligent Neural Imput Core System, A shorter nickname is AINI.

Hollowe-Dragonlike creatures, they can be bipedal and quadraped.
Many AINICS robots-A.I.N.I.C.S model robots often have a monitor head, hooves and AINICS like fetures to them.
Creeperborn- A minecraft inspired race of Anthro Creepers.
Many other unusual things.
-
Croue's gender is also often conflicted, most think Croue to be a male, but are suprised to learn she isn't.
Name Pronunciation
Croue's name often confuses people who try to prounounce it as 'Crew' , 'Crewey', 'Croo' or 'Cruu', the proper pronunciation is 'Crow',Croe' or 'C'Roe' (like Zero).
She is also called Sir Battle.
Ad blocker interference detected!
Wikia is a free-to-use site that makes money from advertising. We have a modified experience for viewers using ad blockers

Wikia is not accessible if you've made further modifications. Remove the custom ad blocker rule(s) and the page will load as expected.