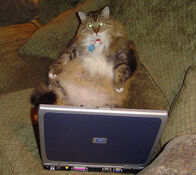 Name: Edloe
Owner: Crap Mariner
Rating: Mature
Announced: June 1st, 2007
Founded: June 4th, 2007
Opened: June 28th, 2007
SLURL: Edloe
Description
Project: Five Islands
Region: N/A
Theme: Podcaster Residential
Sim Landmark: The Clocktower
The Island
Edloe Island is located on the main grid at (COORDINATES) and is bordered by:
Harbour to the North
Woodbridge to the Southeast
Nowhereville to the South
It is a part of the "Five Islands" cluster of Islands that also includes BlaksleeWorld and Los Arboles.
Residents
Other residents of Edloe include:
Jane2 McMahon and Rocky Torok
Razzap Snookums and Buffyboo Graves
TheDiva Rockin and Kat Glimmer
Daphne Abernathy
Hope Clary
Duckyfresh Watanabe and Jonathan Coage
Ospurt Philbin lives in the lighthouse in the Northwest Corner.
Ownership
The primary owner of Edloe Island is Crap Mariner, but all co-owner residents have full Estate/Region Manager rights, terraforming ability, and are required to discuss and decide all sim-related issues. Crap Mariner is adamant about not taking action without their decision, as it is the foundation of the island.
Nowhereville runs on a identical model of governance.
The Cat
Edloe the cat was named for a street in Houston, Texas USA. She was one of several kittens of Natasha, but wasn't the one her owner actually wanted to keep. She hid in the closet while all the others were gathered up for the veterinarian to find homes for. By the time the mistake was realized, all the kittens had found homes.
She and Natasha lived together for eight years, Edloe being standoffish, aloof, and, surprisingly, thin. When Natasha died, Edloe became the lap-cat and was quite vocal and bossy... and she ate. (and ate... and ate...)
The arrival of Frisky gave her a cat to play with, and then Nardo and Piper (and their Daddy) gave more cats for her to boss around.
She gathered up a cult following on the Amish Tech Support (defunct) weblog as well as a set of live catcams on which she'd roll over and soak up sun on her tummy. This was called "Capsizing" and was a big hit with her audience.
She was also known for sitting upright in chairs when people would leave the room, stealing them and demanding treats to give up the seat.
She died of seizures and liver failure on June 28, 2005.
External Links
Ad blocker interference detected!
Wikia is a free-to-use site that makes money from advertising. We have a modified experience for viewers using ad blockers

Wikia is not accessible if you've made further modifications. Remove the custom ad blocker rule(s) and the page will load as expected.