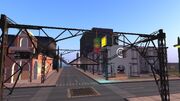 Epic is a sim in Teen Second Life. It is owned by
Fi Folland
and was originally owned by Hunter Trommler and called Haven.
Before becoming Haven it was called Leviathan and hosted the Furry Plateau.
Epic was purchased in April 2009 by Fi Folland. The sim is located next to her other sims Eden, Eutopia, Krakatoa and London Town
Ad blocker interference detected!
Wikia is a free-to-use site that makes money from advertising. We have a modified experience for viewers using ad blockers

Wikia is not accessible if you've made further modifications. Remove the custom ad blocker rule(s) and the page will load as expected.