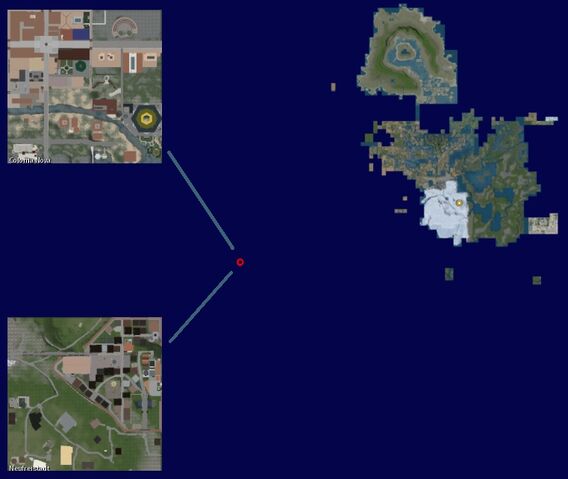 The two CDS sims, June 2007.
RED DOT - Shows where the sims are located on the map; about 10 kilometers to the west of the Sansara mainland.
YELLOW DOT - The yellow dot in the snow region of the mainland shows the Anzere sim where the CDS and Neufreistadt started in 2004.
File history
Click on a date/time to view the file as it appeared at that time.
Ad blocker interference detected!
Wikia is a free-to-use site that makes money from advertising. We have a modified experience for viewers using ad blockers

Wikia is not accessible if you've made further modifications. Remove the custom ad blocker rule(s) and the page will load as expected.