About: Gerudo join second life on 20th January 2008. Gerudo is a french boy and he speak:French,English,Spagnol,Dutch. He is a referee of FFFV and the attaquant of Olympic Paris. Gerudo is know for his nice attitude and his humour "sarcastique". He is celibataire.
Character: [12:26]angelina Bonito: you are sarcastic, very funny but sometimes you go too far you is insensitive in the maleur of people and rare are the persons who can you supported more than a week.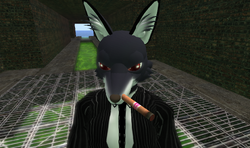 Ad blocker interference detected!
Wikia is a free-to-use site that makes money from advertising. We have a modified experience for viewers using ad blockers

Wikia is not accessible if you've made further modifications. Remove the custom ad blocker rule(s) and the page will load as expected.