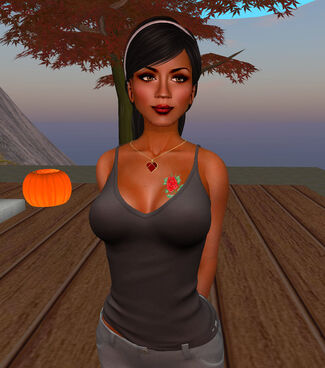 GoSpeed Racer was an avatar created on 10 November 2006.
She is an active Blogger[1]. Flickr [2] user and participates in many Web 2.0 activities like Plurk [3]and Google Plus G+. GoSpeed  resides on the mainland in the Aracar sim. She shares the land with Ravishal Bentham who is the owner-operator of KONA Stream [4]. GoSpeed helps to promote the station as well as DJing using the station stream. In November 2008 GoSpeed was selected to be a Post 6 Grrl for theSecond Life Herald[5]
In 2015 GoSpeed began writing science fiction with hopes to be published in the near future.
Ad blocker interference detected!
Wikia is a free-to-use site that makes money from advertising. We have a modified experience for viewers using ad blockers

Wikia is not accessible if you've made further modifications. Remove the custom ad blocker rule(s) and the page will load as expected.