Jefferson Twig was the founder of the City of Concord (originally the City of Kiawa) which is a modern urban roleplay community.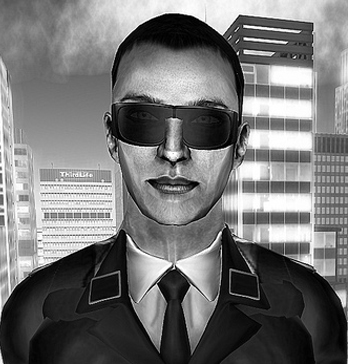 In December of 2010, Jefferson opened his roleplay region flanked by builder Aiden Cauldron (later known as Shattered Resident). He retained his position as a moderator and from early on and sought to retain a neutral stance within the management of the community, sometimes heavily influenced by other's ideas and aspirations.
Founding of Concord
On March 1st 2011, the pre-modern-day Concord was established. Will Szymborska and Owen Lusch in agreement with Jefferson Twig began construction of the two region city days later. The political structure centered itself on the moderation team's involvement with the cities police department which became the unwritten 'defacto government' through the first iteration of Concord. Cheree Shippe was given the role of Chief of Police & joint moderator under Jefferson's order early on. Throughout the greater portion of 2011, he was involved in the management's decisions and contributed to funding for the ownership of the regions.
Concord Overthrow of 2012
On Febuary 12th, 2012 in a surprise Coup d'état, KeithJesperson Resident (backed by several favorable pears) banned Jefferson from all the Concord regions citing Jefferson's general lack of importance after taking over the greater majority of funding responsibilities. KeithJesperson then banned both builders Will Szymborska & Owen Lusch who both protested their treatment aswell as the demotion of Jefferson by returning their portion of the regions construction they had created. This arguably signaled the end of an era for Concord's early history.
Harpers Point
On March 10th 2012, the opening of Brookings County (Harpers Point) was announced as a project funded by Mr. Twig. Hal Berkmans was listed as builder and part of the management team in addition to DriverKid Baxter and Hans Ehrlich.
Gemc Motors
Jefferson Currently works for GEMC motors. as of sometime in late 2012, He is not seen on SL much anymore since sometime in 2013.
Sources:
http://theroleplayreview.com/2012/02/12/city-of-concords-founder-no-longer-owns-concord/
http://theroleplayreview.com/2012/03/10/brookings-county-opened-to-the-public/
Ad blocker interference detected!
Wikia is a free-to-use site that makes money from advertising. We have a modified experience for viewers using ad blockers

Wikia is not accessible if you've made further modifications. Remove the custom ad blocker rule(s) and the page will load as expected.