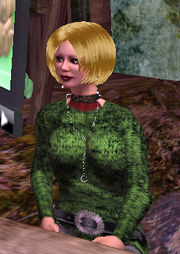 loracenaj Ogg rezzed on April 30 2006. She was one of the original residents of Seogwipo. She had also owned land in Nampo, Kings Stone, and Fenric, but Seogwipo was always her home.
She loved beautifying her land and playing with her VKC dogs.
Lora was a Princess in the Tiny Empires Kingdom of Caledon.
Lora died on September 18 2010. She was loved by those who knew her and is sorely missed by them. There is a memorial garden set up on her land in Seogwipo.

NB - the wiki will not allow me to spell Lora's name properly: her first name in full began with a lower case l.
This page was created by her friend Francesca Alva so that the name of loracenaj Ogg will live on in Second Life