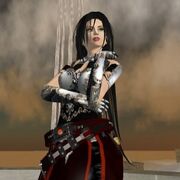 Lucy Linden joined Linden Lab as a liaison on December 16, 2005. In May 2006 she expanded into SL Education Support. December 07 Second Life's Education Support ceased and Lucy became a Full time Liaison. April 07 Second Life's Support System was updated, Lucy moved into a Specialized role of In-World Experience. June 7th 2007 Lucy ceased working for Linden Lab.
Ad blocker interference detected!
Wikia is a free-to-use site that makes money from advertising. We have a modified experience for viewers using ad blockers

Wikia is not accessible if you've made further modifications. Remove the custom ad blocker rule(s) and the page will load as expected.