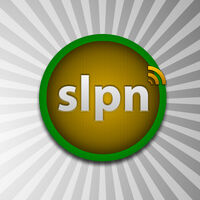 SLPN (SLPN Podcast Network) was launched to the web on January the 15th 2008 and is network dedicated to podcasts about virtual worlds, originally focusing on Second Life.
History
SLPN originally launched as Second Life Podcast Network and now known as SLPN Podcast Network was launched in 2008 by Stuart Warf as a place to showcase audio podcasts related to Second Life. Since it's launch it has expanded into doing video shows, originally starting with the random video series "SLPN In Your Face".
In August 2008, SLPN started an original machinima comedy series called RezzedNecks which focuses on a family of rednecks who have been sentenced to do community service within Second Life.
Since September 2008, SLPN has regularly held "live" podcasts in-world where the shows of SLPN are recorded inworld for people to listen inworld, although most of the users still listen via podcasts.
Notable Shows
Related Links