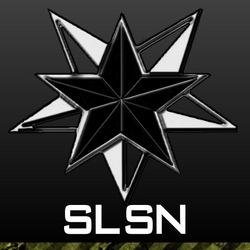 The Second Life Sky Navy is a Second Life Military Roleplaying/Combat Group lead by Steve319 Cao,and is a highly-active military group that engages in regular combat with other Combat Groups. The SLSN is based mainly around the idea of Aerial Combat, primarily in Fleet Aircraft (Orbital Defence), but also in it's popular Airforce (The 9th Raptors), hence the "Sky Navy" name. SLSN is currently pending re-activation after 2 years. Nothing is really known about the current status of the group execpt for High Command. A new look and feel to the group will be present with new Rank textures/Formals/Merits and other texture work provided by one of the veterns of SLSN. At this time SLSN is in a current state of inactivity.
Ad blocker interference detected!
Wikia is a free-to-use site that makes money from advertising. We have a modified experience for viewers using ad blockers

Wikia is not accessible if you've made further modifications. Remove the custom ad blocker rule(s) and the page will load as expected.