Sun Tower
Stillman, (102,138)
Creator: Juro Kothari
Built in September 2003, the Stillman Sun Tower was perched on the southern face of Stillman Mountain overlooking the Bazaar and Natoma. The Tower was approx. 60m in height and had 5 rotating, lighted 'sun' objects at the top. At that time, additional taxes were accrued on lighted objects.
The Sun Tower was lost with the 1.2 roll-out.
Images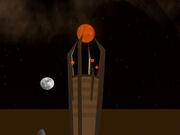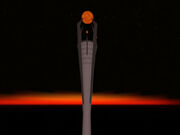 Ad blocker interference detected!
Wikia is a free-to-use site that makes money from advertising. We have a modified experience for viewers using ad blockers

Wikia is not accessible if you've made further modifications. Remove the custom ad blocker rule(s) and the page will load as expected.