Strelok Militsiya is currently led by Alek Xeltentat and Askeladd Resident (Rhandr Vaher).
History
Originally est. during the late 2008, Strelok Miltisya was jointly founded by Alek Xeltentat and Rhandr Vaher. Short background tells us that Alek was rich in his land acquisition businesses, and played a major financial role in Strelok Militsiya. The two leaders colonized in Brighton and the new military group gradually set out to become one of the superpowers in the late 2009.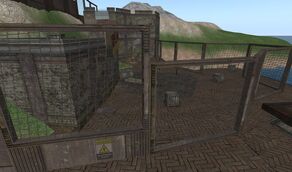 In the beginning, the group barely experienced any advancement nor prosperity. The group lacked professional members, combatants, and technologies. After continuous struggle and total defeats, Strelok Militsiya became wholly inactive.
At the breathe of year 2009, Rhandr alone, along with multiple new companions from disbanded armies, reinstalled Strelok Militsiya in Bull.
There, Rhandr saw slow growth and splurt of activity. The team created better R & D team and focused on advancing its weaponry technologies. The skillful amateurs also focused on the usage of real life tactics, such as blitzkreig and Cold War-like threats and dominated few armies that resided in Bull. Incorporating the first air vehicle in TSL, Strelok Militsiya soon became at a level to wrestle various prevailing, supreme military groups. The youthful group quickly grew in power and strength, and was defined as a superpower during its participation in the Fourth Gridwide War. Strelok Militsiya expanded into Derby and Huntingdon during its golden era.
Leadership
This section lists respected members who have taken the roles General (Second-in-Command) in Strelok Militsiya.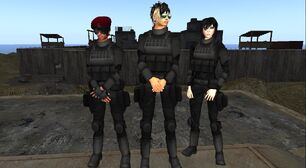 Honorary Contributors
2008 | programer Holmer and Grimm Heliosense.
January 2009 | Eight Serpente.
February 2009 ~ August 2009 | jman Mubble.
April ~ April 2010 | Scott1023 Xevion.
May ~ July 2009 | Blaze Surya (Quantum Loup)
November ~ December 2009 | anthony Nider.
February ~ April 2010 | Ulysseys Abrahams
Current Status
Current status was last recorded and updated on February 12, 2014.
Strelok Militsiya is undergoing slow development and will soon be emerging to muscle its way through the road of redemption.
It's currently located at Reborn.
Gallery
Ad blocker interference detected!
Wikia is a free-to-use site that makes money from advertising. We have a modified experience for viewers using ad blockers

Wikia is not accessible if you've made further modifications. Remove the custom ad blocker rule(s) and the page will load as expected.