The coffee scene is a relaxing coffee/restaurant for Teen residents to hang out. The very first and most popular hangout during early TG beta. Featured events hosted by Lindens such as Trivia, parties and more. There is a trivia treasure chest event scoreboard and a trivia treasure chest and the bar section inside. Located in Tolkien.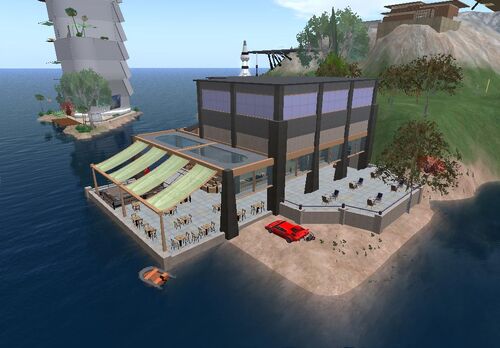 The Teen Grid Stress Test Party was hosted on July 31st 2005.
LL hosted parties for teens transferring from 2005 to 2006.