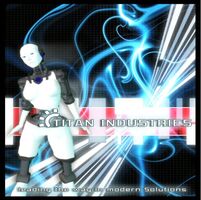 Titan Industries Incorporated is a development group that produces and sells weaponry, armors, vehicles, and other related products (to include Warhammer 40K, and Star Wars related items) in Second Life. Originally founded in 2005 by Keno Pontoppidan, it remained dormant until late 2006 when the company was passed over to Aryte Vesperia. Its "second founding" originated from a group of former military community members (Novus Ordo Imperialis) that retired from combat roles to build. Titan Industries Incorporated is currently based out an Azure Islands simulator; Ratin. It is a profit-share organization, utilising returns from their sales to benefit group projects rather than to individually profit (which funds the Ordo Imperialis). The company executive staff consists of:

Titan Industries Mottos is: "Leading the Way in Modern Solutions."
Ad blocker interference detected!
Wikia is a free-to-use site that makes money from advertising. We have a modified experience for viewers using ad blockers

Wikia is not accessible if you've made further modifications. Remove the custom ad blocker rule(s) and the page will load as expected.