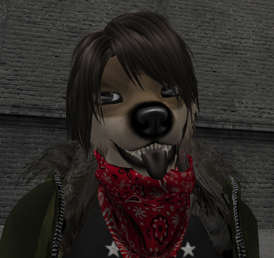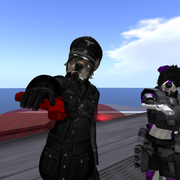 Lestat Umarov is, alongside Talak Deezul, the Elefantanführer(Supreme Commander, cause it sounds cool) of the Society of Electrified Elephants, or SE² for short. Formally an officer, Lestat was appointed as co-leader of SE² due to the absense of the groups founder, and dear leader, Idestrizzle Tommizzle.
A seasoned veteran of the SL military community, Lestat has served as a Legate/General(O-5) in the Ordo Imperialis, as well as positions in Sturm Korps, Vanguard, and the Erebus Initiative.
He's also the founder of Node-06. The company is a focused on Dystopian and Totaltarian regalia, although it is currently on hiatus while a new lineup of products is being created.